2013 Galaxy Representative Spirituality Camp was held from 2/23~25, for 3 days at Daejeon Youth Training Center and Wolmyeongdong. This Galaxy Spirituality Camp's theme was "Complete Testament History, We are Brides of Heaven" and 5~6th Grade Galaxy representatives came from each churches.
The Galaxy representatives did 21 days predawn prayer, Sunday message review, praise, and etc, they set the condition of faith like that and trained body with sports. and they prepared one of Complete Testament key lectures for 3 minutes lecture scripts.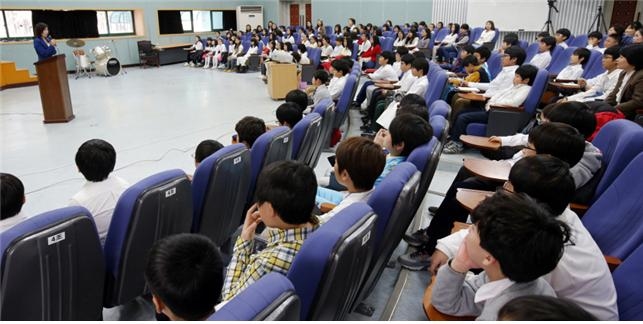 2/23, the first day, there was admission ceremony that Galaxy representative gave oath to learn more about the Holy Son Lord and Pastor Jung Yuri gave lecture about "the Pride of Galaxy Brides." They were responding with 'Amen' and they prayed setting their mind that they would love the Holy Son Lord more.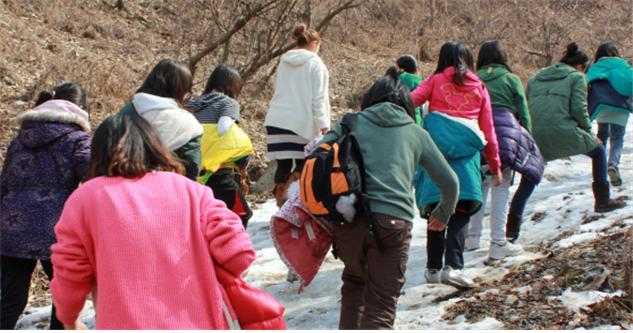 ▲ Galaxy representatives going up the Wolmyeong through Apsepgol.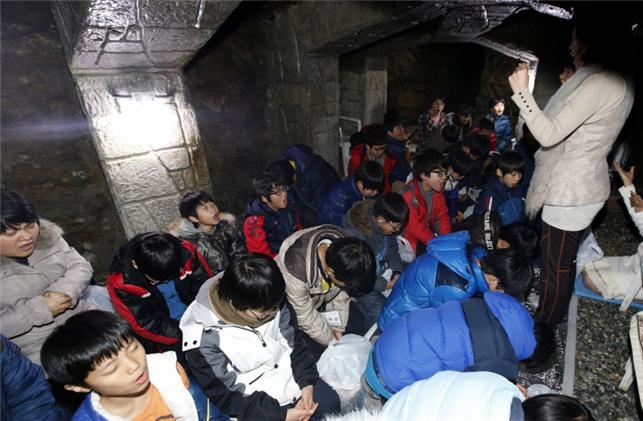 ▲ They are praying to decide their lives at the prayer cave.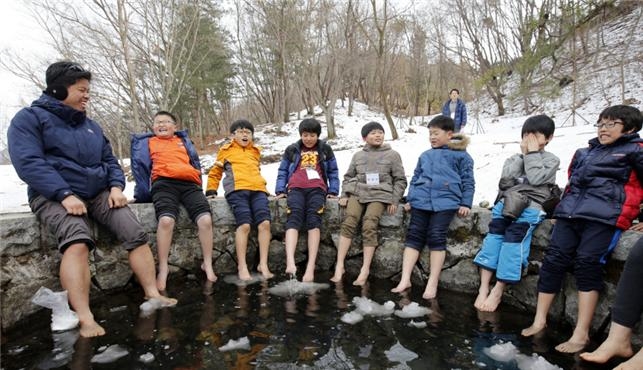 ▲ Galaxy representatives putting their feet to ice cold water at Groom Spring(Sinrangsam-Bultangol(before))

Especially through Wolmyeongdong experience program, they had time for feeling beautiful, mysterious and majestic Wolmyeongdong more. They heard the explanation of Ambitious Rock from pastor Back Chungkyoung and prayed deciding their own life. There was one Galaxy representative who received grace of tongue from deep prayer, and they put their feet in Groom Spring(old-Bultangol) thinking of R showed with cold water here.
I saw the providence history shining with hope while looking at galaxy who preached the word with zealous gesture and the Holy Son Lord's simjung at this last day of Spirituality Camp. I truly pray that these galaxy can grow with the Holy son Lord's simjung and love according to the God's will.
Translation / Evelyn