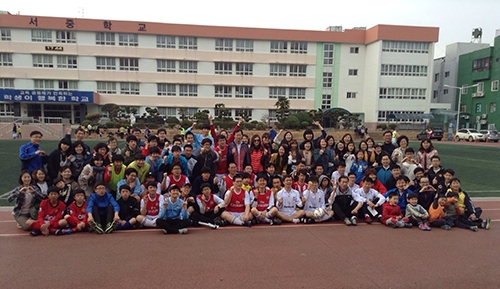 ▲ A group photo of the athletes and the cheering squad

After the Sunday service on March 23rd, 2012, there was a soccer competition at Masan between five churches from the west part of Changwon. The competition was very graceful because not only the athletes but many other members participated in order to cheer for and glorify the Trinity.
In addition, the athletes could learn and grow their faith through this soccer. In the message said, When we do 'little more' we shine the light much more, like that players put the word in practice; kicked the ball little more and run little more.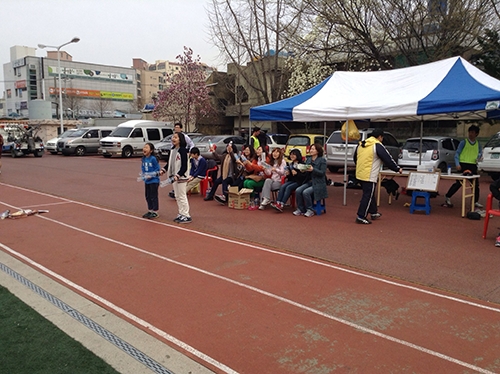 Just as soldiers die off when they are mislead by their self-centered leaders, there cannot be a proper soccer game unless the coaches properly consider the position and condition of each player; so the coaches of each team led and conducted the players according to the situation.

The Word made each game lively by embodying each player and each coach. We look forward to seeing great games in the future.

- Translation/Evelyn