Last March 31st(Sunday) Kyoungnam West Region Jinhae Jubanseok Church held Praise concert with theme of "Heaven Invitation Service". They invited new comers and after Sunday Service, Joystar Group sound with male JS members performed praise.
That day, Joystar Group sound (main singer elder Kim Sungbok) they gave preparation praise, Sunday Special Song, and offering song leading by Deacon Park Heemin and the service was full of grace.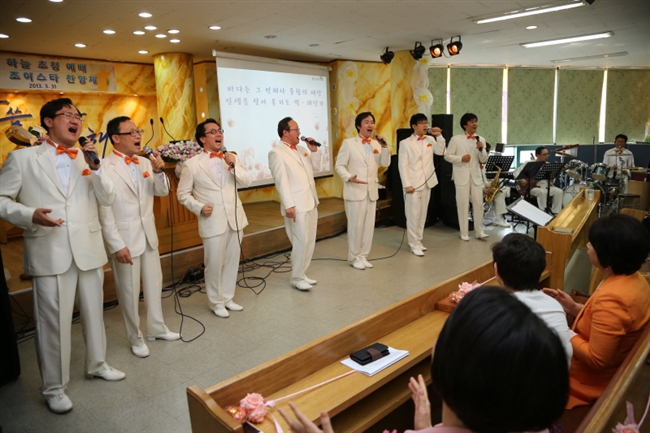 ▷ Joystar Special Song
Concert proceeded after the service and teacher was introduced with the song "Hero". They sang "My Home Wolmyeong" and about 17 providence songs.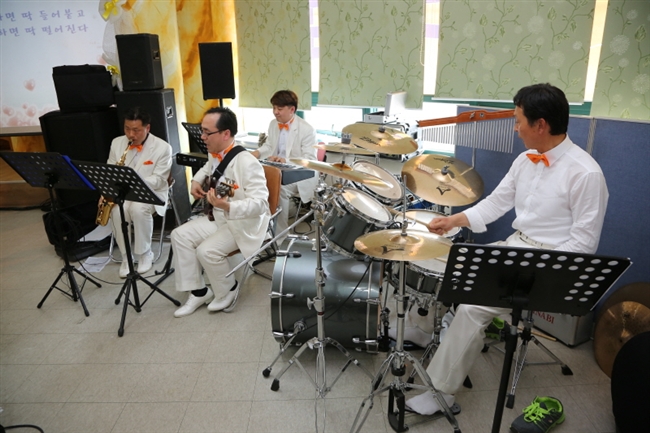 ▷ Joystar Music Players
They gave out heart shape candies to new comers delivering the Lord's love when praising was going on climax. Not only the church members but also new comers they enjoyed the singing. Singing continued for hour and half, it was more than enough to deliver the Lord's Love.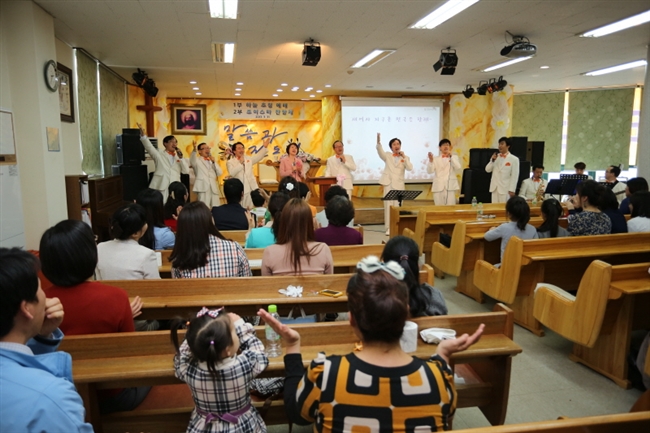 ▷ Singing together
Especially they presented 2 new songs Joystar Group sound made and "New History Running Providence People". They sang together and rounded up the concert.
- Pictures Shin Youngki/ Kim Youshin/ Park Insoo