For the 91st Children's Day on May 5th, 2013, Seoul's Gangbuk regions set a time for glorifying the Trinity and harmonizing with one another through an athletic meet.
Seoul Ju-Seung(* Lord's Voice), Changdong Han-Sarang(*One Love) and Ju-Sarang(*Lord's Love) churches gathered at Hui-Kyung Junior High school. The No-Won Dream fulfilling , Suk-GaeJu-Gipeum(*Lord Joy), Sang-Bong Ju-Sarang(*Lord Love) and Choong-Seung(*Loyal) churches gathered the University of Science Technology. The time passed by quickly as they spent an enjoyable and meaningful time together.
They glorified the Trinity with a united heart for working on them with a nice weather and protecting them from injuries . Each church competed with good sportsmanshipand showed solidaritywith one another.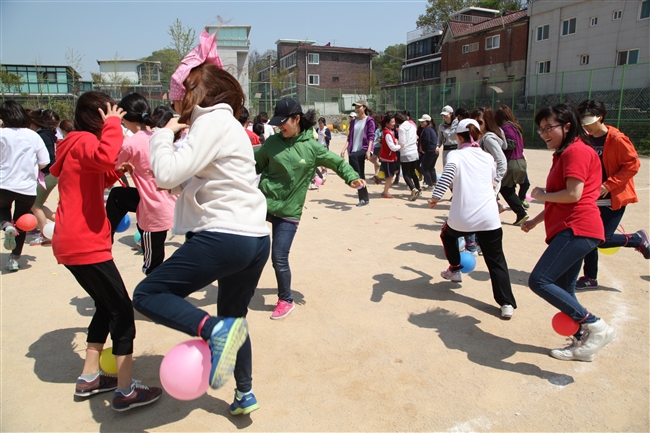 ▶ Balloon popping game
The athletic meet started off with a warm-up along with the exciting song "Flute of Truth". The meet continued with a balloon popping game, tail catching game, pairing up game, O/X quiz and so on. This was followed by co-ed soccer, women's volleyball, tug-of-war, a relay and so on, ; setting the atmosphere on fire.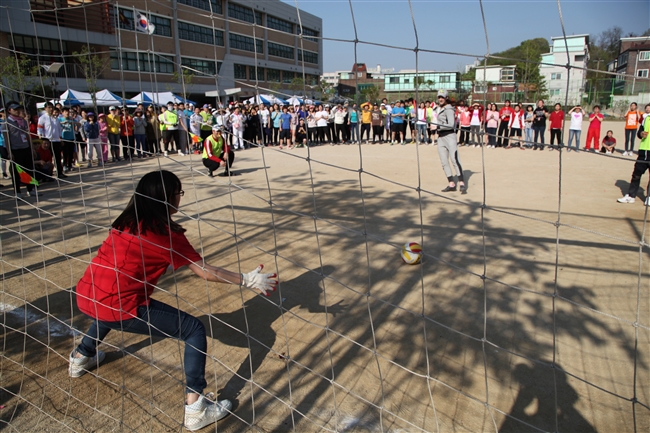 ▶ Women's soccer penalty shoot-out
Especially for women's soccer, cheers grew louder because of the women's great soccer skills that were not too bad compared to the men's. The final tug-of-war and relay race heightened the excitement with turnovers.
The MC's witty speaking and a variety of gifts added more fun to the athletic meet. Children were enjoying the event and they ran around in the clear weather like sheep in a pasture.
To people's great regret, the athletic meet finished with cleaning up of garbage and organizing of the surroundings area .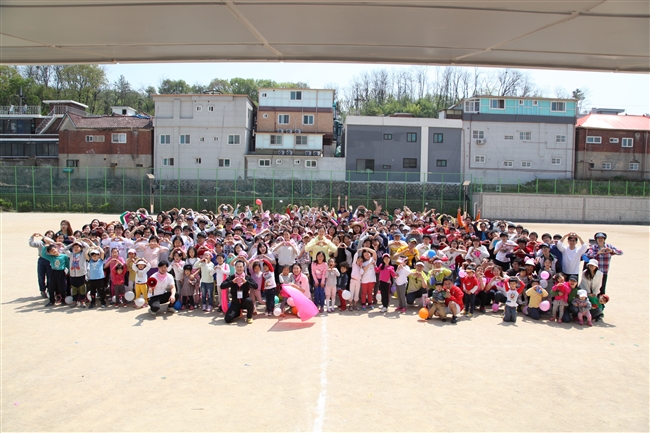 ▶ Group Photo
[I am sure that] the Trinity received a lot of glory from each church as they played with all their might and cried out 'Lord'"Lord" to cheer Him up. And Furthermore,They are preparing a great history for the Gangbuk region as their hearts unify.
We give the greatest glory and thanks to the Trinity who enabled us to have a happy athletic meet with the perfect weather, location and time.