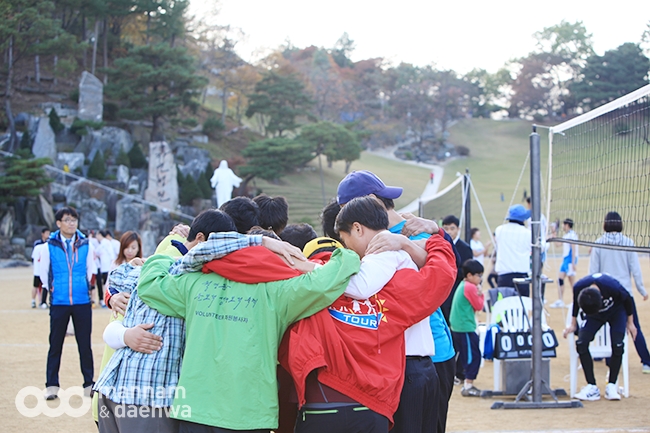 ▲ Wolmyeongdong church players praying before the games

The 2nd Christian Gospel Mission National Volleyball Championship opened on November 25th, in Wolmyeongdong. 18 male and female teams, a total of 200 players, joined from all over Korea, and they played with joyful hearts while making stories with the Lord.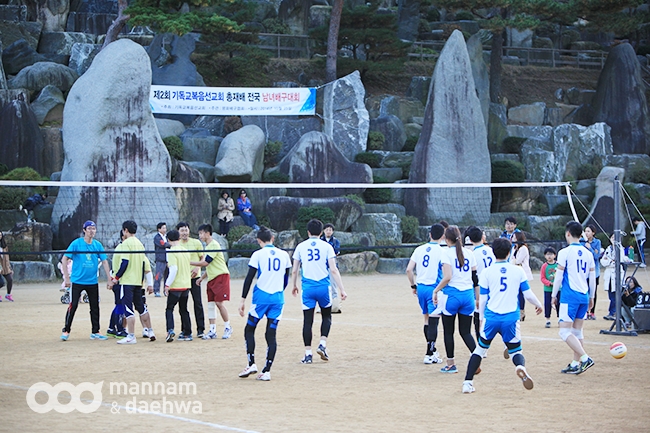 For the men's championship, the Majeon Church team, which had a player from Jungbu University Volleyball Team who joined the church last year, played the final game against the prospected winning team, the Lord's Church in Seoul. After having very close games, the Majeon Church won the first championship.

An event associate said, "Following Pastor Jung Myeong Seok's teachings, [everyone] gave glory to God by playing peacefully rather than being concerned about who won and who lost. As a result, everyone had the pride of being a winner of the game."

The weather was forecast to be less than ideal, but it was very bright. We thank God who made the weather good and was with us throughout the program.