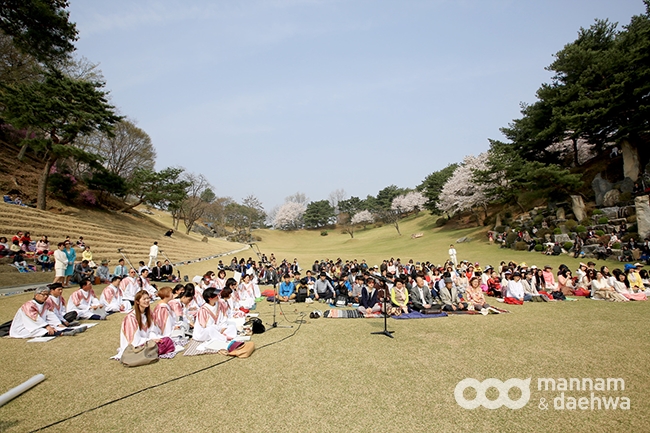 We could feel that spring had reached its peak when we saw the Wolmyeongdong Natural Temple turning green. The cherry blossoms bloomed to the fullest and fluttered under the sunlight shining upon the Natural Temple.
Spring even dawned upon the trees, which were struggling against the cold only a few days ago.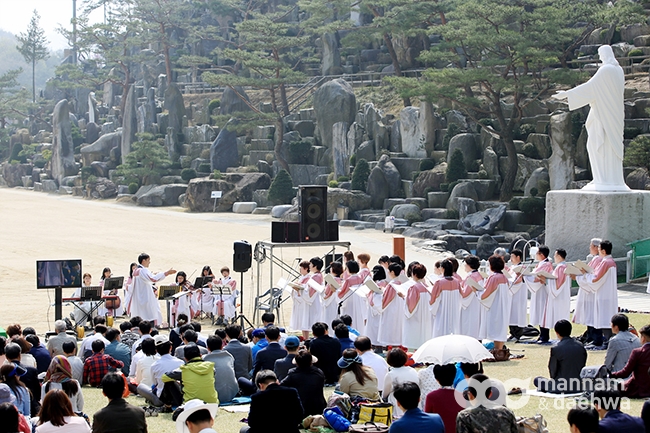 The spring weather soothed our hearts with its warmth and pure energy. Welcoming the spring season, the Wolmyeongdong church held an outdoor service at the Natural Temple on 10 April 2016.
People felt rejuvenated at the sight of the cherry blossoms in bloom and the spring season. They yearned to give glory to the Holy Trinity, who gave this wonderful nature. The members of Wolmyeongdong Church and members from other regions joined together to hold this outdoor service.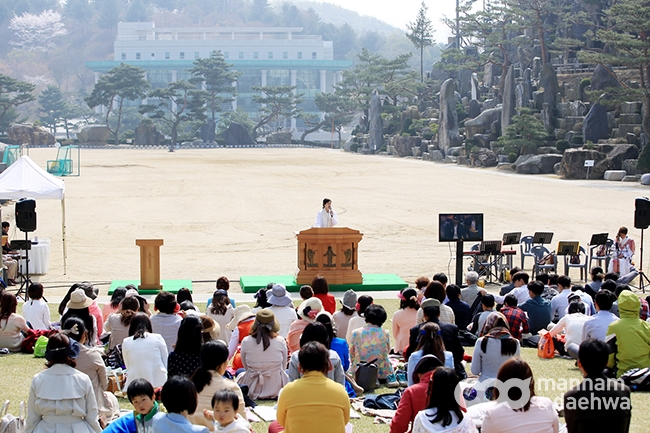 On that day, Pastor Jung Myeong Seok delivered a sermon titled, "The relationship of love throughout everyday life". The sermon was about living a life in which our thoughts are united with the Trinity and the Lord's thoughts, and we love and communicate with Them at every moment of our everyday life, without forgetting them. In the course of hearing this sermon, the listeners were determined to become people who engage in love with the Trinity throughout their daily life.
At the end of the service, everyone sang praise songs and gave glory to the Trinity. Thus, the service came to a close with fiery worship.