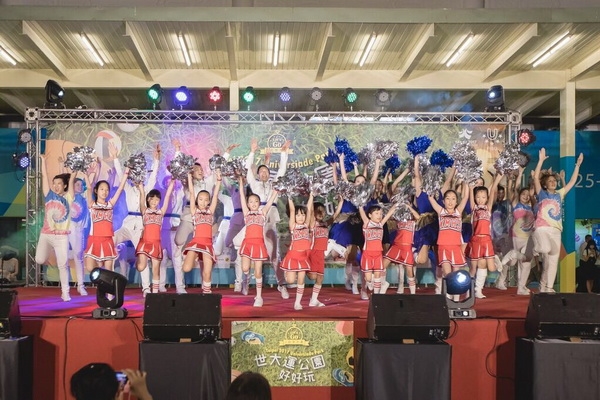 ▲ CGM Heaven's Party" Cheers for the Taipei 2017 Universiade. Let's Move Forward in Achieving the Utopian World!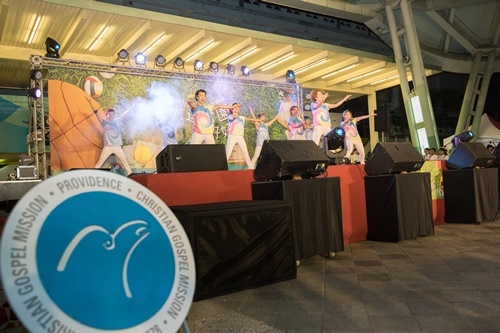 ▲ CGM 대만 기독교복음선교회 일출예술단이 신의 이상세계를 전달했다
During the Taipei 2017 Universiade, athletes broke regional and world records in a number of contests. Yet what's behind the scenes is even more moving. Cheng Chao-Tsun, Taiwan's gold medalist in the javelin throw, was granted the javelin from a Japan's contestant. When the women's basketball tournament ended, players from Chinese Taipei, Japan and Australia teams all had a dance-off right on the court. The Taipei 2017 Universiade where rivals could become friends uncovered a picture prefect landscape of what a utopian world would have been like. The arts groups led by Pastor Jung Myung Seok, the founder and president of Christian Gospel Mission (CGM), were invited to the event in an effort to put up a joint performance given by the choir, hip-hop dancers, cheerleaders, the marching band and honor guard, and there was even an international-flag-themed women's fashion show along with men's color guard. Having received a lot of praise, the joint performance, CGM Heaven's Party, was a symbol of "the ideal world of God" conveyed by people of different races and different personality traits that got united and worked together. FISU President remarked that it was the passion the people in Taiwan had given that made the Taipei 2017 Universiade wonderful. Moreover, CGM Heaven's Party also put a best definition of the vision for the Taipei 2017 Universiade.
Original article : http://www.cdnews.com.tw/cdnews_site/docDetail.jsp?coluid=121&docid=104321279