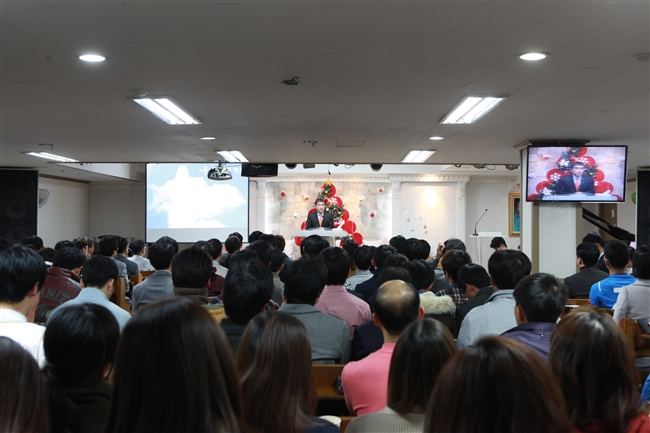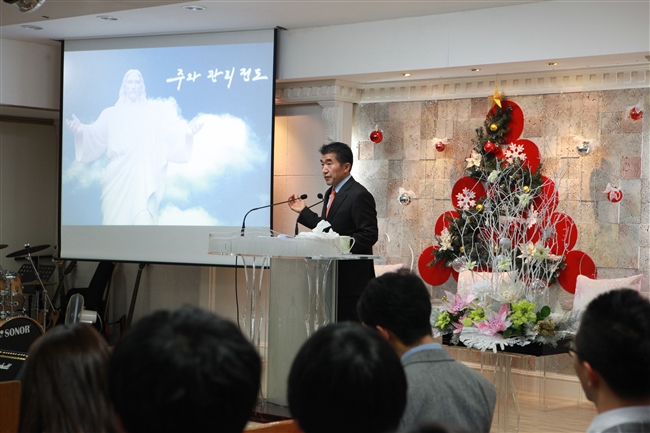 On December 17, 2012, Seoul Kandong and the Gangnam regions gathered together and held an assembly with Pastor Jung Beom-seok at Seoul Juseong Church. He spoke about Pastor Jung Myeong Seok's mentality that taught us about love, the history [of God], how to fight with Satan, and everything else through playing soccer.
Pastor Jung Boem-seok said, "There must be Christ even in soccer and in life. No matter how much money you earn, it doesn't matter. Even if you gain honor, if it is not within God's method, you will have no choice but to spread wicked descendants like the seed of Abraham. Thus, we must bow before the Lord and obey Him always in order to fulfill the new history."

Through this message, people were able to gain a more mature and loving heart and changed from their old and fragile faith of only asking for things. It was a time of confessing our love before the Heaven and realizing about the Lord who has opened the door of our hearts.