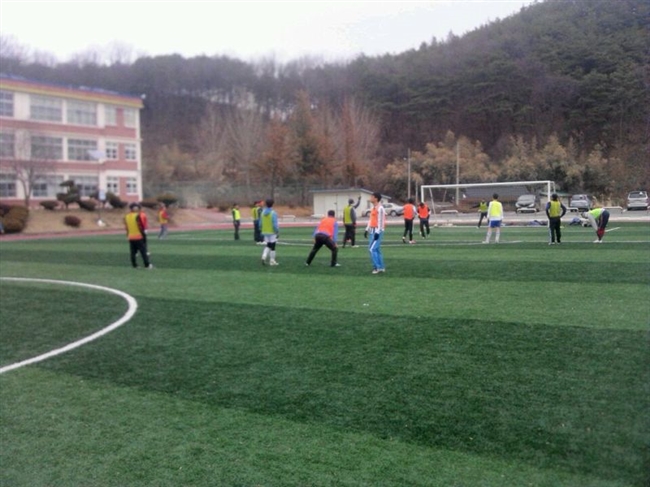 ▲ Geumsan vs. Wolmyeongdong soccer match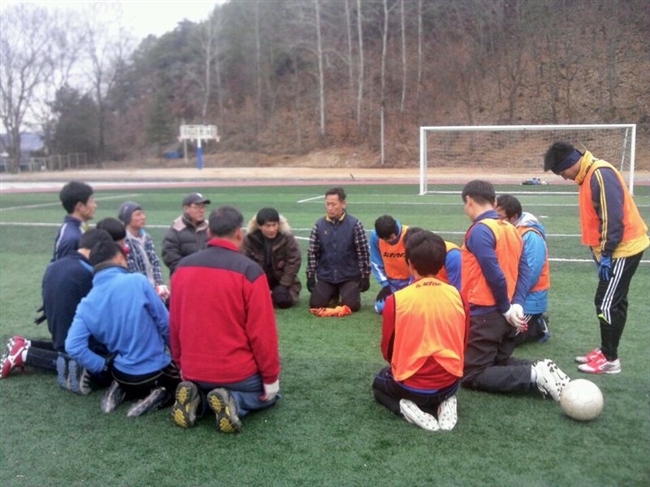 On February 3rd, a soccer match between Geumsan and Wolmyeongdong (WMD) took place at Geumsan Jaewon Jr. High school. This friendly soccer competition was held by the members of WMD church and Geumsan church.

It was a soccer match of love and joy that reflected the message given by Pastor Jung Beom-seok during the Soccer Association tour. Through this friendly soccer game, members from Geumsan region and WMD raised their skill level and came to know each other. However, more than anything, it was very inspiring to see the athletes overcoming their limitations and running "a little bit more" and shooting "a little bit more", according to this week's message.

It was also interesting seeing all the other church members cheer with united hearts and passionate interest.

Although this game drew 4:4, they shone at every moment while giving glory and thanksgiving to the Lord who was with them from the beginning of the game to the end.