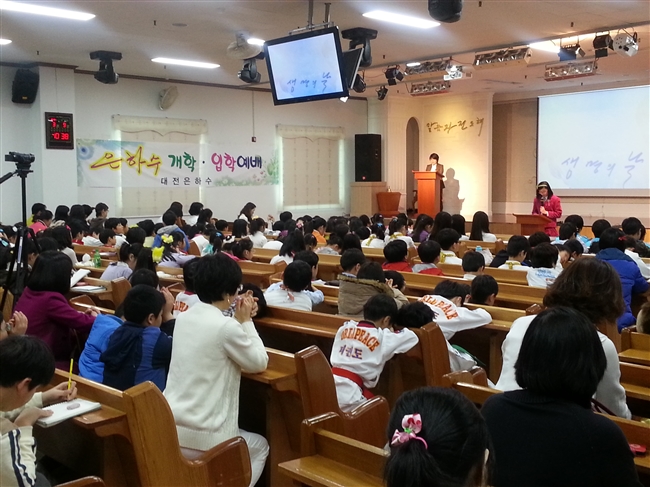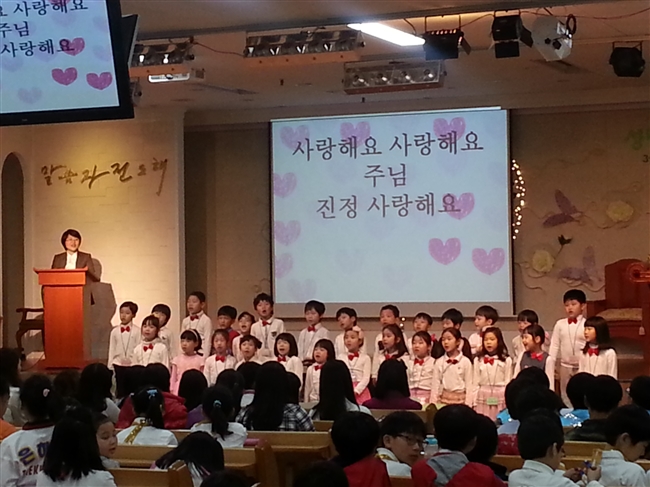 Daejeon Elementary Galaxy members back to school service was held in Daejeon light of life Church on March 9th.
This was the first service the Galaxy gathered together in the year of Complete Testament Independence and resurrection. It was the time of joy giving truthful thanks and glory to God and the Lord who gave us life and to the teacher who gave us word for the day of life.
This year, 34 1st graders entered elementary school in Daejeon. They read the thanksgiving letter to the Lord, and praised the song "it was the will of God that we met the Lord"
After that national Galaxy leader pastor Jung Yuri deliver the word, " our goal that we born to this earth is to live as a counterpart of God's love and you have to always remember that you are the brides of God."
Especially she asked to young galaxy that "God and the Holy Son Lord love me the most so keep the faith that the history cannot happen without me till the end. As the teacher kept that mind so he could become the bride, let's be the galaxy become brides of God who fulfill the wishes of God."
After the service, galaxy from each churches cheer, Taekwondo, and more galaxies gave thanksgiving talent show on the heaven stage.
Daejeon Galaxy heard the precious word and decided to love the Holy Son Lord and realize the will and live like the teacher who became the body of the Lord.
Translation /Evelyn