2013 National JS Leaders Workshop for 70000 mission and Spiritual Rapture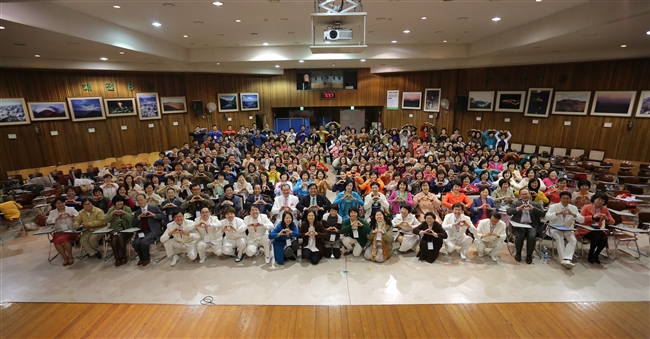 ▲ Group Picture after the event
There was 2013 National JS Leaders Workshop for 70000 mission and spiritual rapture in Daejeon Manin mountain Purun Education Center from 3/9~10/2013.
JS headquaters, elders, deaconesses, national agegroup representatives and presidents, each church presidents, Japanese JS and etc got together and set the minds that they wanted to become the body of the Lord and run.
At 3 pm, pastor Bae Jaeyong let them know the direction as JS should be going with the word that R gave.
After that, pastor Ju Philseong gave word and testimony with theme ( to be saved, to rapture physically and spiritually ) and told them 20 things they need to follow.
He delivered the word, made everyone laugh, cry so that they can remember with his 30 years revival speaker experience. He finished with the word that we have to pray for the will of God's history and R because of the Holy Son Lord is bearing cross fir the sin of human beings and sin of the nation.
After that everyone prayed together to wrap up the event and they gathered with same age groups and had time to discuss about practical issues. They forgot to sleep and shared their opinions about evangelism and harmony.
They celebrated Sunsangnim's birthday while giving predawn service and sunday service. Lastly, they went up to Daedoon mountain Chilsung peak and gave thanks to the Holy Son Lord and prayed with sincere heart. Pastor Ju Philseong went up to Daedoon mountain for for the first time together and gave thanks and glory.
pictures/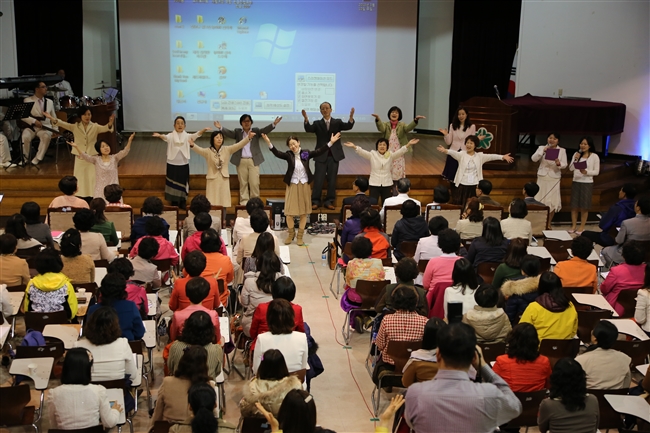 ▲ Japanese Members Special song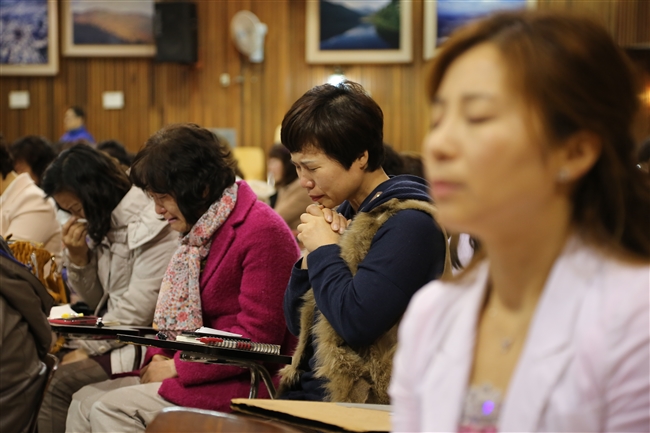 ▲ Praying together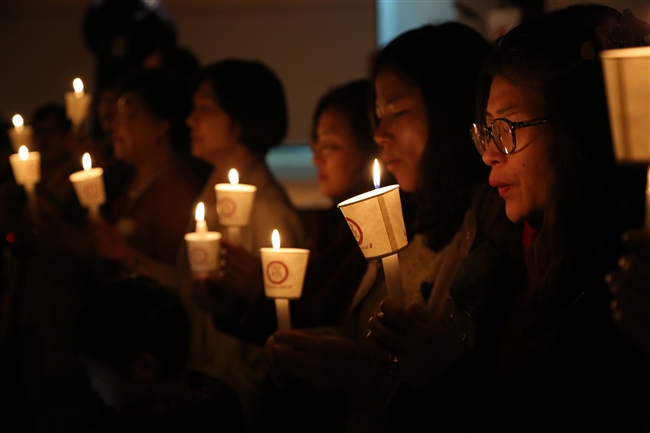 ▲Praying with candles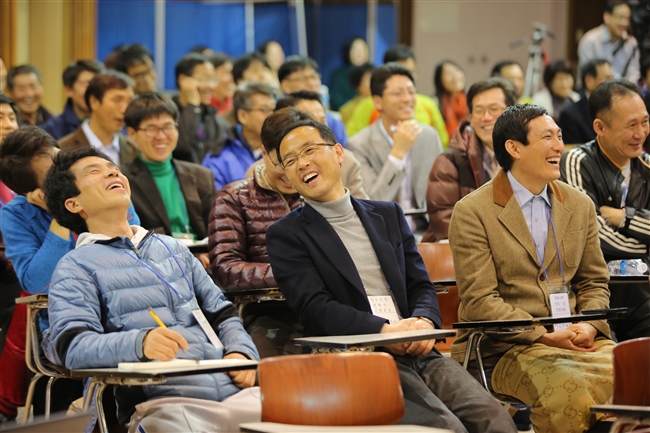 ▲They are happy with the word
▲They are happy with the word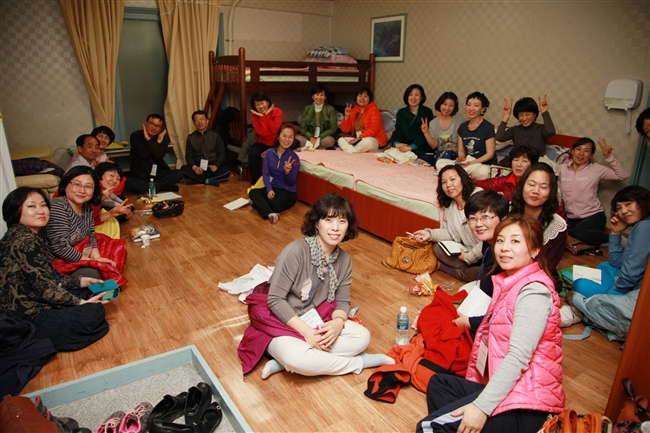 ▲ discussion with groups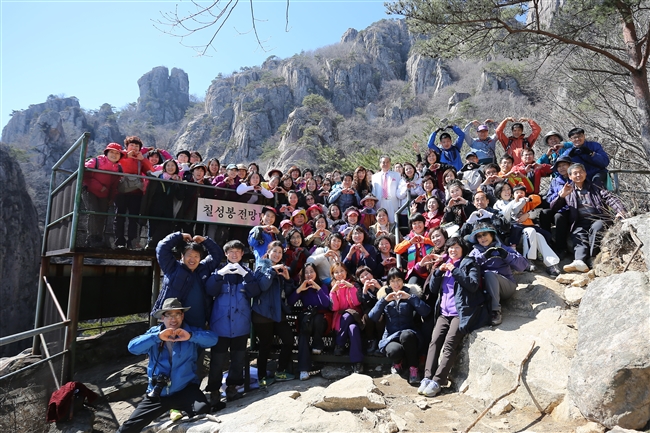 ▲ Daedoon Mountain Chilsung Peak
Translation / Evelyn