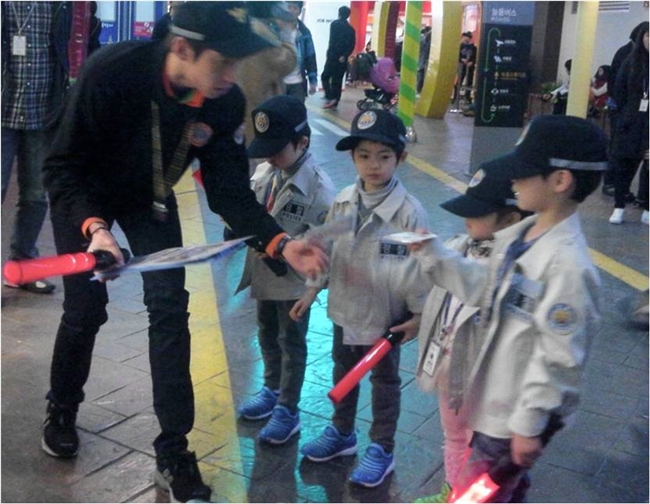 Milkyways from Suwon Glory Church, they learn through experience activity and use it as a way to mission.

Until now, through experience activity they have done like cooking, beads art, origami, and field trip to Suwon Hwasung. From 2013, they made it once a month but they raised level.


One of them was last March, they went on group tour to Job World in Kyeongkido Bundang.

Job World is experience center made by Government and participant can experience about 50 various jobs directly. Through this youths and children can have more understanding for many jobs and give them chance to think about what jobs they want to have in the future.

A new comer who came to the Sunday Service and went Job World this time said, 'I really wanted to come but my parents were busy so I couldn't come. I am so happy that I could come with my friend and visit experience center.'


The teacher who is in charge for the experience activity from Glory church, he is planning for April activity for Wolmyeongdong Tour. Through many experience and learning activities they are learning and making good foundation for the mission, I feel Glory church Milkyways' future is so bright.