In Kyonggi province, a Cheerful Sports Day was held with the theme of 'Strong strong spirit, strong strong body' on March 31st at Kaon Elementary School gymnasium in Kwonseon-gu, Keumgok-dong Suwon city.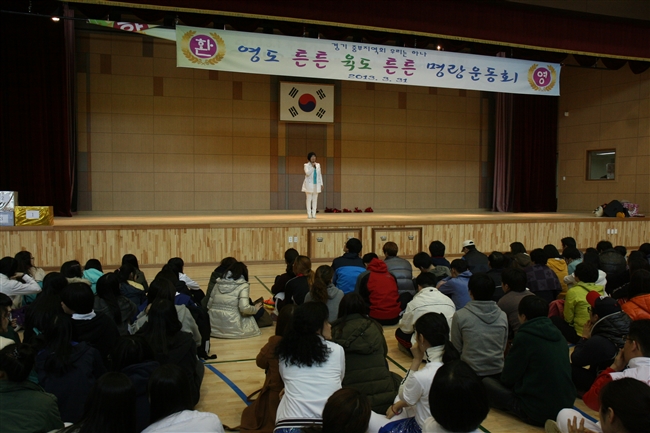 The first half of the event began with giving glory to God through art performances. Among the department performances the fieriest performance was the cheer worship performed by the head leaders. It was a time for them to show off their former talents completely along with the Providence song, "Oh, You Dear."
The second half of the event was sports competitions. Normally in a regional event, teams are formed by each church, but in this event, interestingly enough teams were formed by each department.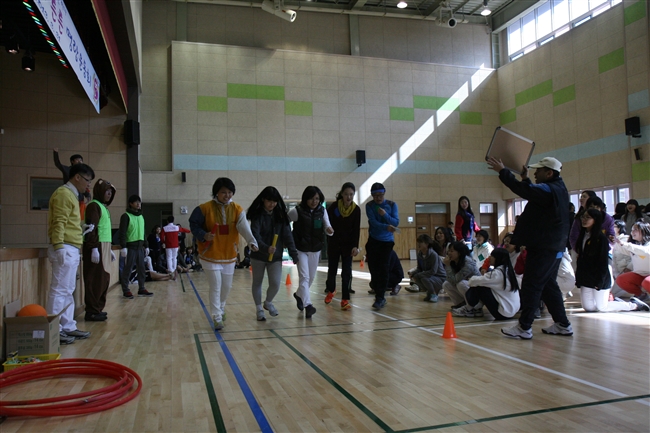 Team 1 was composed of the JS and senior blessed family departments, team 2 the 5th-7th blessed family department, team 3 the career and campus departments, and team 4 the junior high and high school departments. It was a time to unite the region through dodge ball, volley ball, relay races, and etc.
There were many people with families and some with their elderly parents. All in all, the Cheerful Sports Day championship was given to the junior high and high school departments (the Love Pine Team). I pray that the region will become one regardless of today's result.