▲ Everyone making a confession of love to the the Lord united in one heart
JS department of the nation armed themselves with prayer from predawn and gathered in Cheon-Ahn Hope Church, concentrating their heart, mind, and thoughts even more.

On May 25th (Saturday), about 600 JS department [members] from the nation gathered and had a prayer assembly for complete realization and perfect repentance.

The assembly began as we first listened to the Teacher's famous lecture from the Sunday message of April 26, 1998 with the title of, "Try not to drive them out." By listening to the lecture, we had a time of giving thanksgiving once again for calling us to Providence and enabling us to exist in current history of the Rapture.
After that, there was a message from Pastor Yoo, Haekyung, the head leader of JS department. With burning shimjeong, she said not to forget that each and every JS members are the Lord's precious bride and delivered how much the Lord loves JS department.
Following the message, we had a time to realize the Lord's shimjeong and love that He could not explain in words, pray in tears, and earnestly plead [to the Lord]. It was the time of prayer that was hotter than any other times.

Photography/ Park, Insoo. Kim, Yoosin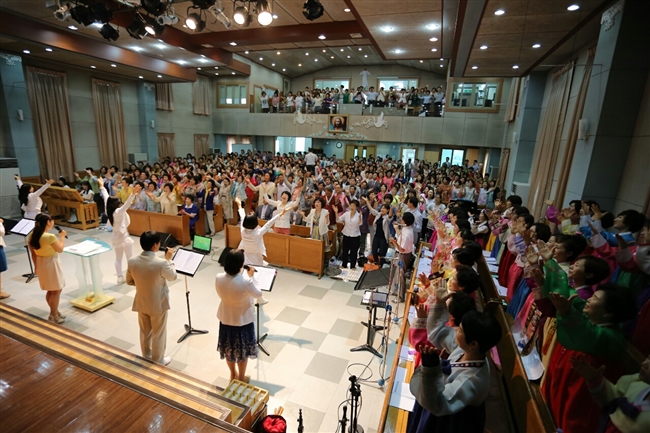 ▲ Everyone praising to the Lord in one heart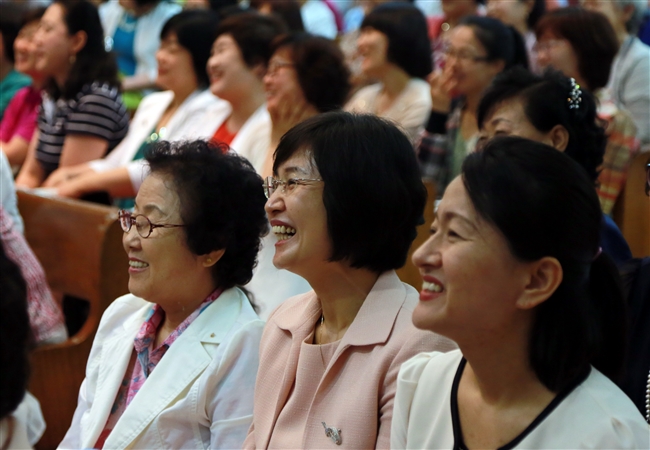 ▲ People listening to the Word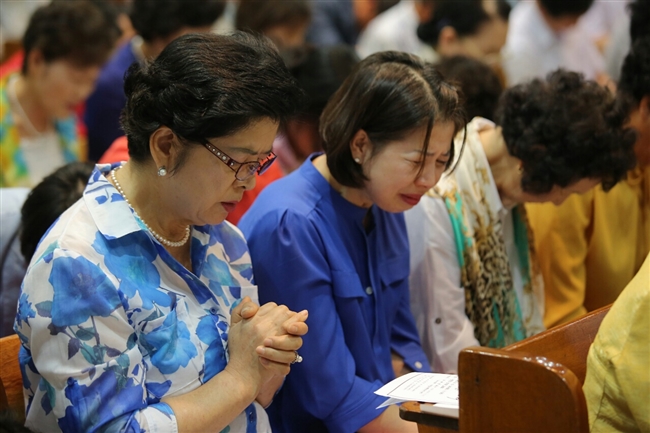 ▲ Praying for complete realization and perfect repentance