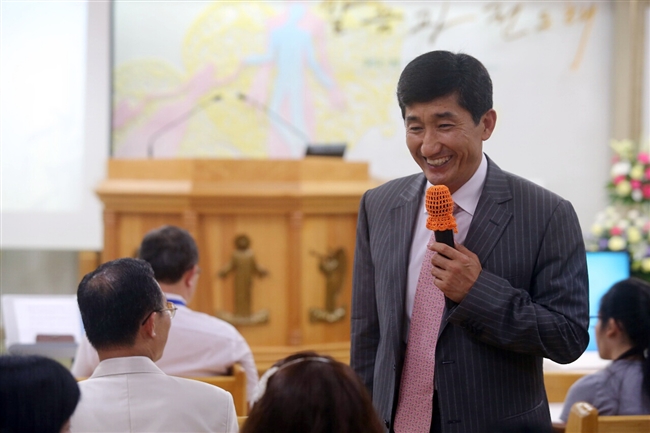 ▲ Pastor Jung, Yong seok delivering the word


Amidst the pouring monsoon rain, the Teacher's youngest brother, Pastor Jung Yong Seok, was invited to give a lecture last Sunday on July 7 at Gwangyang Church in Jeollanam-do, Gwangyang-si.


As the Joy Star Sound Group, composed of JS male members, praised with 9 songs including 'Port of Solitude,' 'My Hometown, Wolmyeongdong,' and 'In the Holy Wolmyeongdong,' before [listening to] the Word, the atmosphere of the day's event was heightened even more.

Following [the praise], Pastor Jung Yong Seok explained the images of Pastor Jung Myeong Seok doing mission work overseas and the stories that he/[Pastor Jung, Myeong Seok] experienced. He also spoke about the Teacher's love and passion that he felt when he was doing mission work along Pastor Jung Myeong Seok's side. Moreover, he delivered the story of when [the Teacher] brought home a crazy village person and healed him with love.

Following that, [Pastor Jung Yong Seok] delivered the Word in many directions touching upon managing lives, educating children, etc. Since the congregation listened to the Word while laughing and being entertained, everyone was able to focus on the Word without fidgeting, unaware of the three hours that passed by.

It was a time in which we were able to realize and feel the love [we had] for the Lord and Heaven's shimjeong as we listened to the stories of Pastor Jung Myeong Seok that were rarely spoken about.


Photographers: Park, In Su / Shin, Young Gi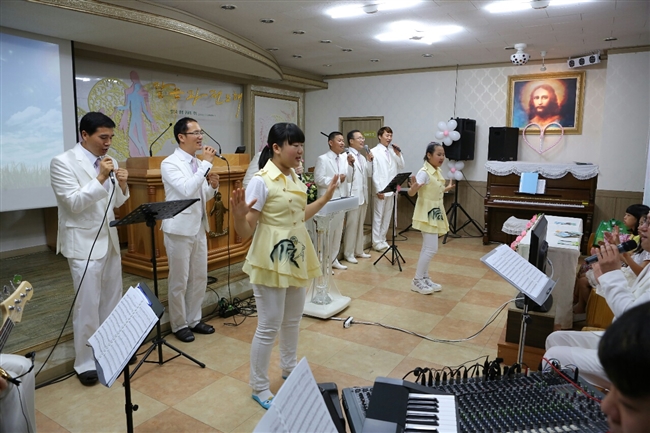 ▲ Giving glory to the Lord through praise and worship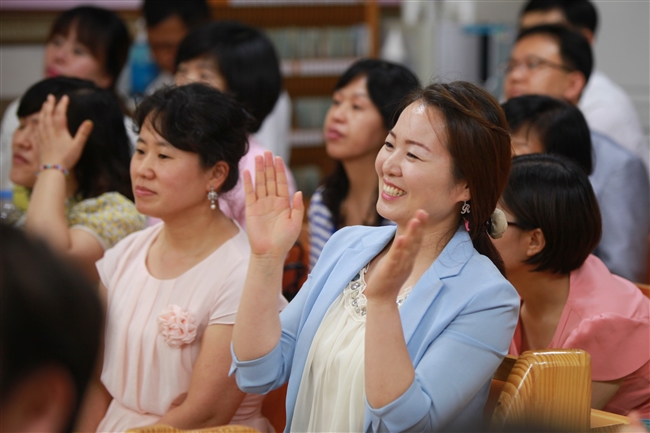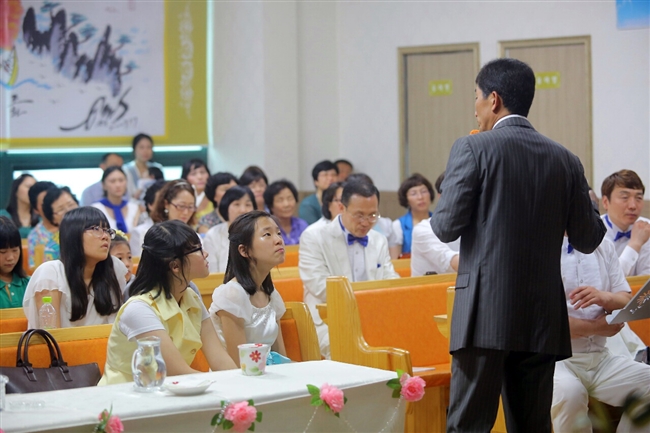 ▲ Listening to the Word and giving positive responses