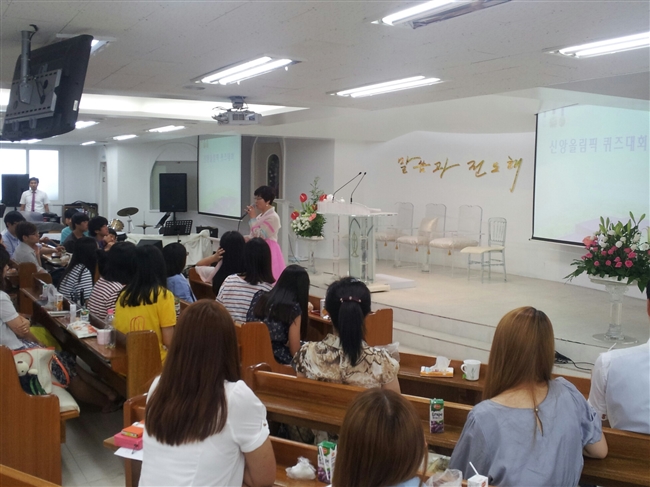 The Faith Olympics that proceeded during the 40-day prayer condition ended successfully on the 19th. The Faith Olympics scored prayer, Word, praise, and more and carried out in competition format of adding scores of each team everyday. Among adults, the Career department won and among the Milky Way department, the 5th graders took the first place. Also gold, silver, and bronze awards were given out to individuals separately.


Testimonies and a Faith Olympics quiz competition that was held as a closing event after the Sunday service on the 21st, was a joyful event, which concluded the competition well. For the Faith Olympics quiz competition, everyone solved problems to compete how much they have focused on praise, prayer, and the Word, and how much their teamwork improved during the period of the Olympics.


The quiz competition was subdivided into shimjeong-unity quiz, praise quiz, prayer quiz, Bible, Sunday message, proverbs quiz, and etc. Each team gathered and solved the problems together. The winner of this day's quiz competition was the JS department. They satisfactorily showed the skills that they have developd during the duration of the Faith Olympics.


Suwon Glory Church (head leader: Pastor Jung Su-mahn) is designing an Evangelism Olympics event to continue the harmonized atmosphere created during the Faith Olympics to evangelize lives.


We will expect numerous fruits of lives to be born through the Evangelism Olympics that will light up the second half of the year even more fierily.