The day has come about which you can say, "Ah, it is now autumn," when you hear the sound of crickets at dawn and recite the poems about receiving autumn. On this last day of August, a flame of a fiery lecture arose in Hanguk University of Foreign Studies, as if [people] were sad to see summer go.

Together, three lecturers gave the lecture: Jeong Ga-hyun, Ahn Jae-hyeong and Jeong Seung-woo. Each one gave a lecture to a group made up of college students mainly but also teens who were aspiring to obtain success in life. Each one had a different topic from the others but they were all about raising the level of the spirit, soul and body.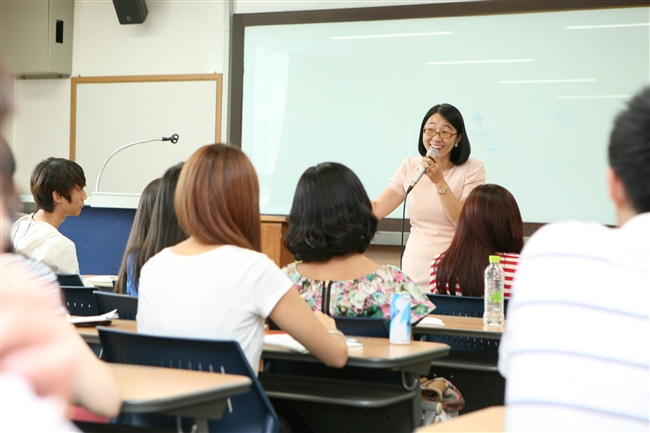 First, lecturer Jeong Ga-hyun spoke on the theme "A difference in thinking is a difference in life." She gave a lecture on the spiritual revolution that will inevitably happen, the development of the holiness of human beings that is needed at this time and the need for the energy of positive thoughts to be created. Thus, she explained how Providence cannot help but become the center in the future.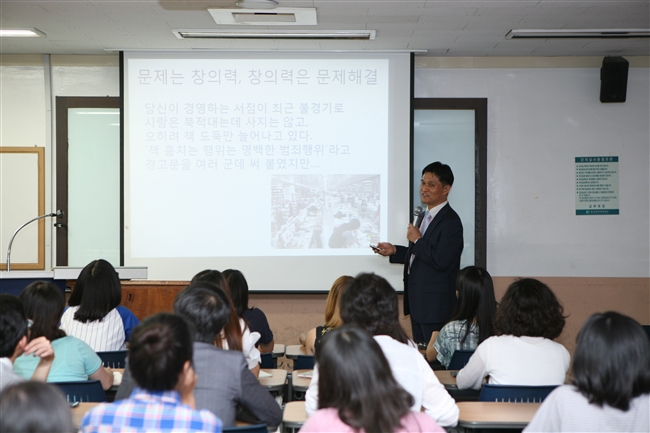 Next, lecturer Ahn Jae-hyeong gave a lecture with content that will help Providence members of the new time period to enhance their competitive advantage. With the theme of "creativity, interpersonal relations and communication," he tried to [have people] understand the concept of talented people in the world from the perspective of Providence.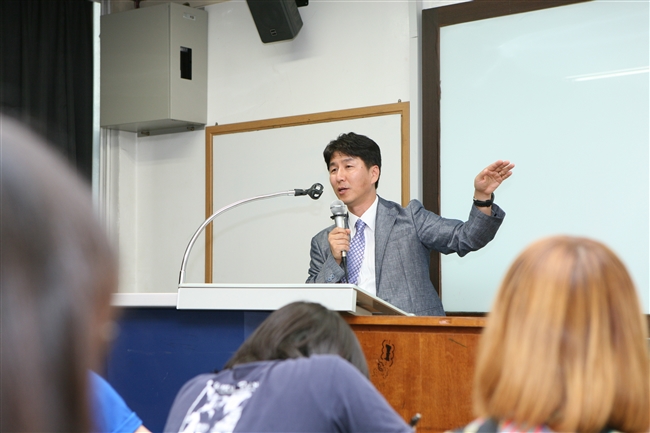 Lastly, lecturer Jeong Seung-woo testified about managing time in his life through his experiences from the past. He made people truly feel even more deeply that time is the Lord. He also gave a lively testimony about Pastor Jeong Myeong-seok that was about how he used his time and how he read the Bible over 2000 times even though he had such a busy schedule.

After being introduced to the fact that the spiritual revolution that is coming and the way to develop [human being's] spirituality in this time period were from God's Word, the participants who listened to these three lectures forthrightly and actively expressed their desire to study the Bible. Moreover, the college students who were already leading their lives of faith realized deeply once again about the vision of Providence and measured them as lectures of very high level that had enabled them to raise their own levels.

To the Holy Trinity who, through these lectures, has enlightened the young people of this time period about The Trinity's ambitious plans, hopes and vision and who permitted everything surrounding the lectures, we give deep thanksgiving and glory.