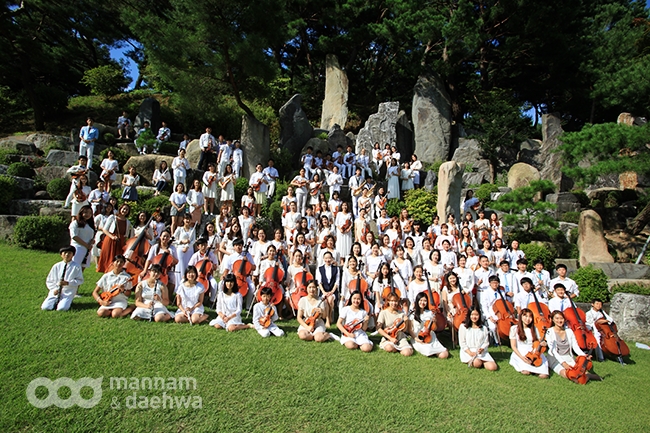 The second Peace Orchestra national meeting took place in Wolmyeongdong on August 30, 2014. Orchestra members from all parts of Korea gathered, gained strength through giving glory to God with one heart, and received an abundance of grace.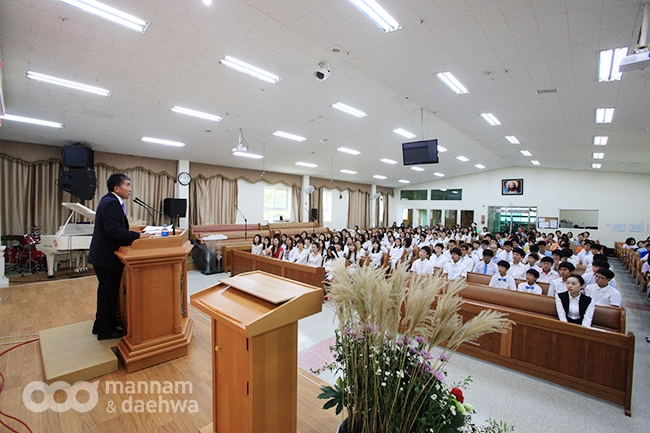 The orchestra members had a meaningful time realizing the true purpose of praise through P. Jung Beom-seok's message.


The highlight of the meeting was an ensemble playing together on the green Lawn in the Natural Temple. Members from Taiwan, Korea, and other nations played giving great praise [to the Trinity] and it was like the sound of heaven.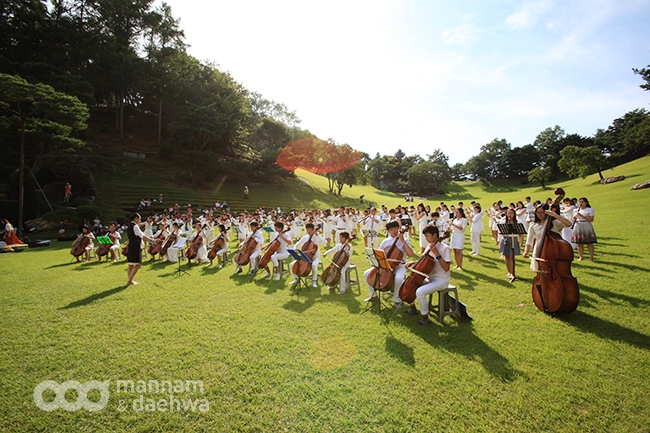 It was a beautiful performance only for the Trinity, without any other audience. Young people who were playing soccer in the sports field and members who were walking in the Natural Temple were fascinated by the sound.

The Peace Orchestra's music held Heaven's footsteps tight. In this meeting young Galaxy members as well as renowned international musicians joined.