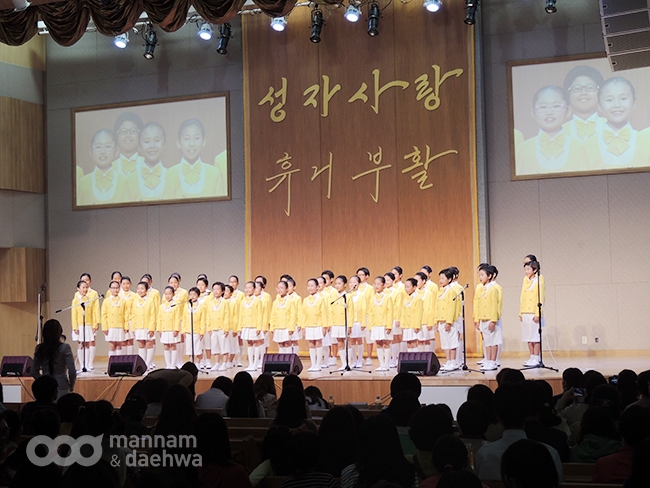 In celebration of October, the month of giving glory to God, "The Fourth Galaxy Festival of Art and Praise" was held on the 18th in the Holy Son's House of Love in Wolmyeongdong.

The festival is already in its fourth year. It really was impressive that the five hundred young Galaxies from all over Korea participated and sincerely glorified [God] in an orderly fashion.

The event was not limited only to beautiful praise, but the Galaxies gave glory in a variety of genres, such as belly dance, ballet, Taekwonmoo*, cheer, chorus, and Korean dance. It was held in the form of a competition followed by an award ceremony.
*Taekwonmoo is also known as Taekwon dance. It mixes Korean traditional martial art Taekwondo moves with music.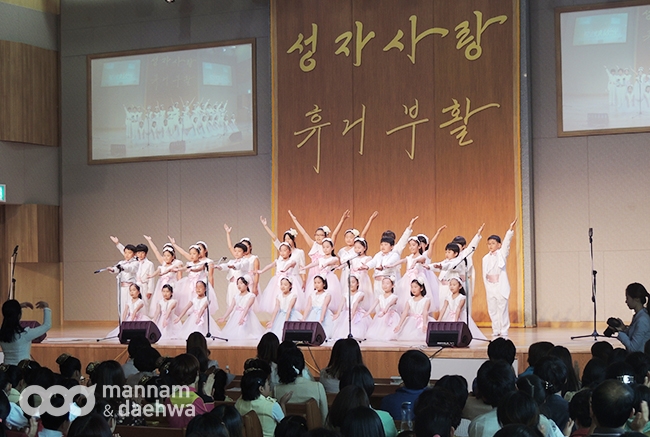 The event staff said, "In the process of preparing for the Festival of Art and Praise, it was a time when the Galaxies, teachers, and parents received grace and inspiration and even were transformed. For those who didn't have a stimulating environment because their region is small, [the process of preparing Art and Praise] became a positive stimulant, so they became determined to glorify Heaven even more in their lives."

That day, the grand prize for the praise portion was awarded to the 'Heavenly Brides Praise Team' from Cheonahn, and the prize for performing arts was awarded to the Galaxy Heavenly Dance Team from Geumsan.

Although some teams received prizes and others did not, every Galaxy who participated was a main character of the Galaxy's stage of glory and was so beautiful to the point we imagined how lovely little angels in Heaven must be.