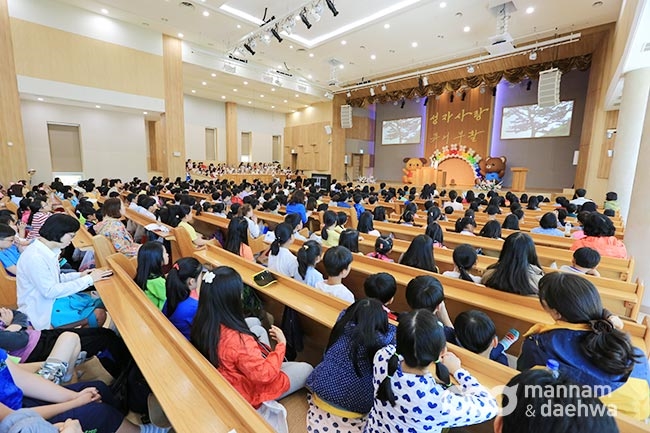 The grand opening of the 6th Hope Tree Art Festival by the Christian Gospel Mission (CGM) happened on Children's Day, which was May 5, 2015. The festival was opened for elementary school students.

During the opening ceremony, a message from Pastor Jung Myeong Seok was delivered: "What is most important for a human being is their mind and thoughts. You must make your mind and thoughts good and change the parts of your personality that lead you to becoming hot tempered and angry." He also said that children are fruits that are good; hence, they must make themselves, become diligent, and be transformed.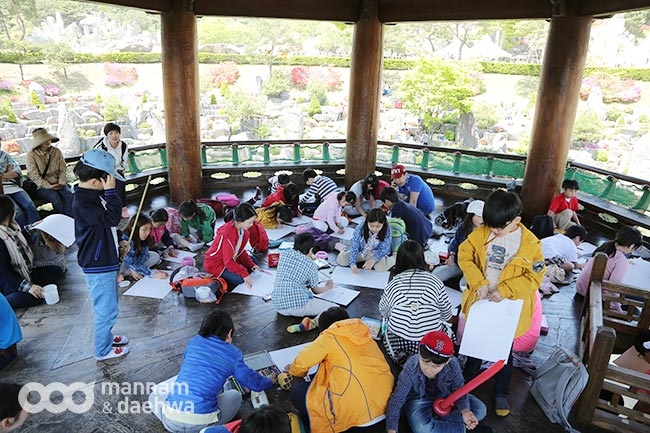 Since the art festival was held for the elementary school students of CGM, all of them were eligible to register for the event. They were given the opportunity to create artworks of any style of the various places within Wolmyeongdong (WMD).

The theme for the artworks was the joy of rapture, and some of the artworks drawn by the participants included drawings of the Golden City, WMD, or their own lives giving joy and thanksgiving in different ways.

Other activities were prepared for the participants and families that attended the art festival in WMD, which included an art experience booth, the Milky Way Jazz dance team, a children's cheer team, Seoul Choir, and many more.