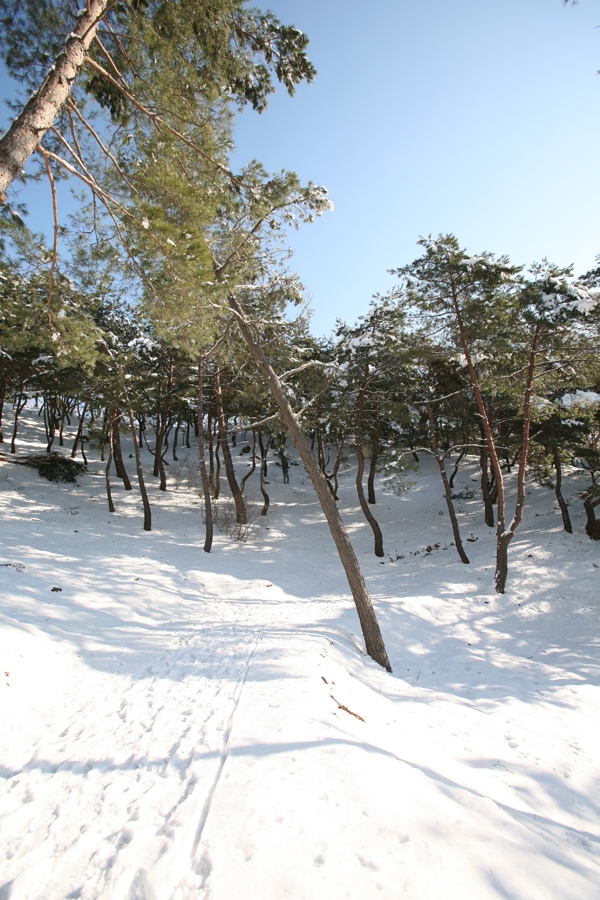 Because of the snow, the pine trees were bent and broken for days.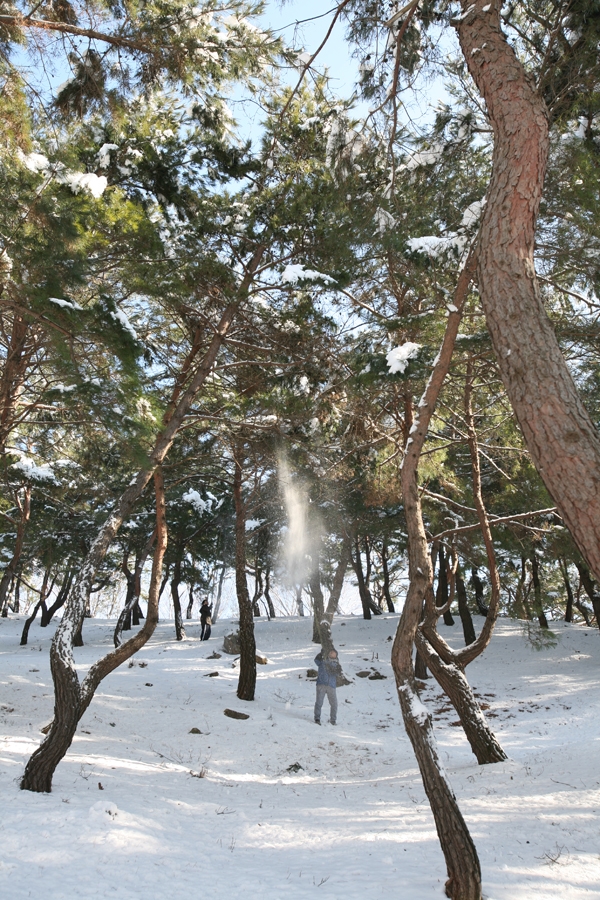 Even though Wolmyeongdong wokers work brush snow off the pine trees every day,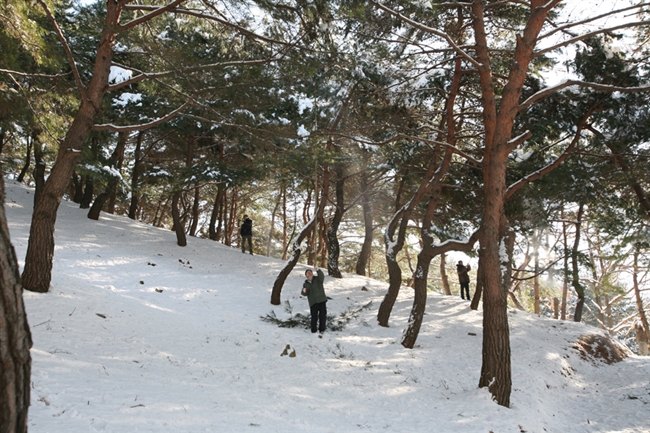 it is not that easy because there are so many trees.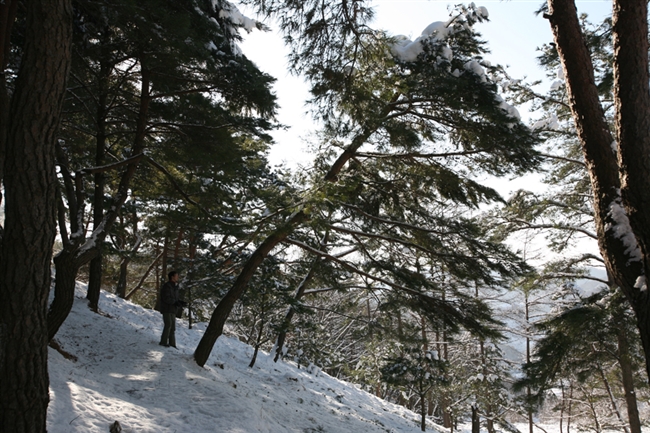 Because of the snow, the pine trees, which become heavier, do not have strength.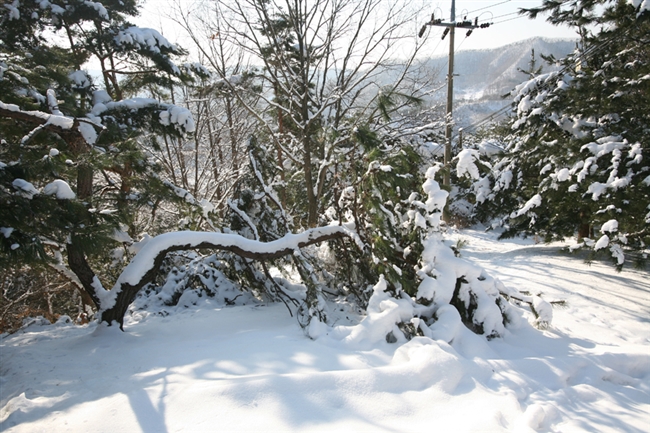 The pine tree lies completely on the ground.

Every time it snows continuously like this, we worry about the pine trees.

There are so many broken branches and one tree's whole trunk has been broken.

The forecast says that it will snow again and we are worried.

We ask you to pray [for the pine trees] a lot, please.