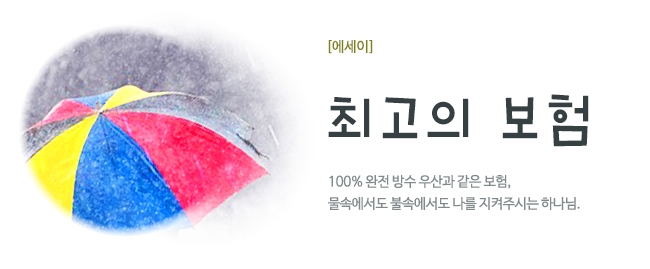 "Do you have insurance?"


"No."

"Well then, the cost of repair will come out to be a lot."

"At any rate, I'd like to have you fix it.'

"If you leave your contact number here, we'll contact you later."

A few days ago, my phone just turned off by itself while it was charging. As a first resort, I opened the back cover, took out the battery, and put it back in to turn on the phone again. However, there was still no response. So I had not choice but to go to a service center. They told me that it would cost more than $260 to repair because the main board was broken.





Every now and then, I hear about situations that could be worse. The situations in which you have a minor collision without having car insurance, and when you receive emergency treatment [at a hospital] without having medical insurance, etc…. It seems like my case is tame when compared with other cases, but I still feel frustrated.

I feel that I need 'insurance to be ready for these kinds of situations'.




However, insurance can't solve these kinds of situations perfectly. Even if there is smartphone insurance, car insurance, or medical insurance, there is still some amount left to be paid, the personal history must be given, it be treated back to a perfectly healthy state either. Although many people describe insurance as an umbrella that can block out rain completely, more precisely, it's more like a towel that can wipe off some rain.


Come to think of it, I'm registered with an insurance that is like a 100% waterproof umbrella, since I'm believing in God, Who protects me in the midst of water or fire.