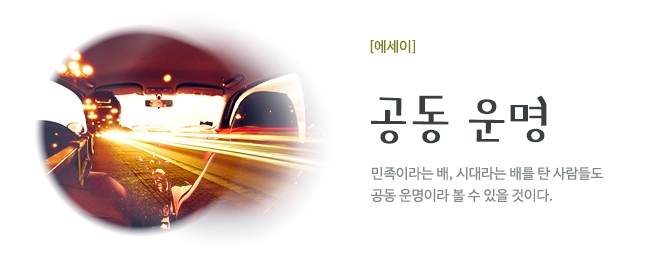 "You were shocked right?"
"Yes. I was shocked because the car suddenly swerved toward the center line."
"My eyes are keep trying to close."
This is an incident that happened on the way back from a new year workshop. The event [workshop] which had been planned to end at 9pm was delayed by an hour because of people's discussions. Thus, my co-workers and I had no but to drive at such a late hour.
Now that I am in 40s, my health has worsened so nighttime driving is too much for me, even when the route is familiar. So my co-worker drove and I sat beside [him], determined not to fall asleep. We talked a lot, ate snacks, listened to music and slept a bit in the rest lounge. Although we rested at the lounge, it was not enough to make our tiredness go away. My co-worker dozed off while driving.
Fortunately, he turned the steering wheel. If he had not, it would have led to a big accident. After the next lounge, I drove instead. Even though I was not tired or sleepy, I was worried, as I had only driven small cars before. To reach our destination, usually a three hour journey, took more than four hours since we visited every resting lounge, but we were still able to arrive safely.
I am a christian. Sometimes, we pray all together as a church. At such times, they tell me to pray for the nation and this time period. To be honest, I could not understand why I had to pray for those things when I was lacking [even] in prayer for myself. I did not have anyone to ask [the reason why I needed to pray for the nation and this time period]. But through this incident I came to realize why. The truth is that whether it is the other person or I who dozes off, if the car in which we are riding flips, our survival cannot be guaranteed.
People say when you are on a ship, you all share a joint fate. On a magnified scale, the joint fate could be seen as [the fate of] a ship called the nation and a ship called the time period. I think that is why my pastor is praying in tears for this time period and the entire world.