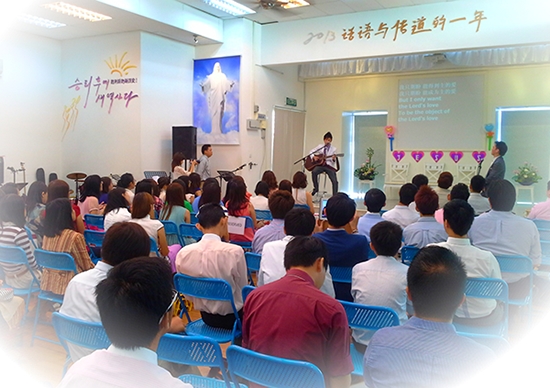 ▲ New comer of Bethel Church in Malaysia, praising to the heavens
From February 23rd to 24th, tThere were passing ceremonies all around the world at the church level. After the Sunday service on February 24th, a precious passing ceremony event was held in Malaysia Bethel Church.
One of the new comers said, "Before listening to the Word, I was an atheist who did not believe in God. However, after 1 year of bible studies, I came to believe in the existence of God. Also, I realized the love of the Holy Son and the sacrifices that SSN made. So today, I would like to offer my confession of love with the song 'Without Him, I Can't Live On', and glorified with the praise.
Through this passing ceremony event, members in Malaysia felt great vision of evangelizing lives in 2013. It feels like the fiery shimjung of foreign members for the love of the Lord is reaching Korea.