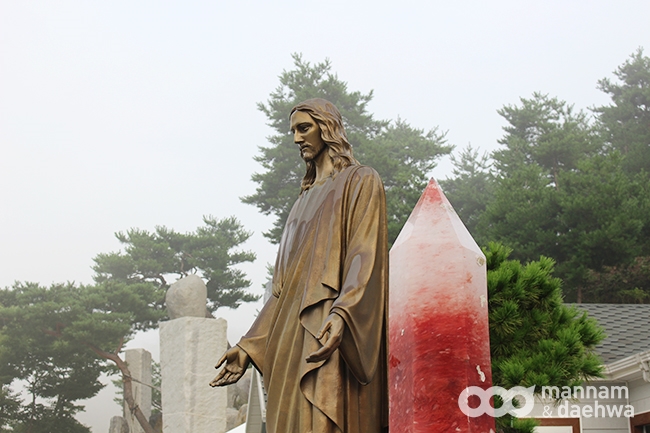 Around the time when the heat wave from the hot month of August is decreasing, the thick mist forms in the early dawn. In Wolmyeongdong, daytime feels like the summer when the sun is blazing, and nighttime feels like the winter. As the temperature difference between the day and night increases, there is often a thick mist at the dawn and at night in Wolmyeongdong.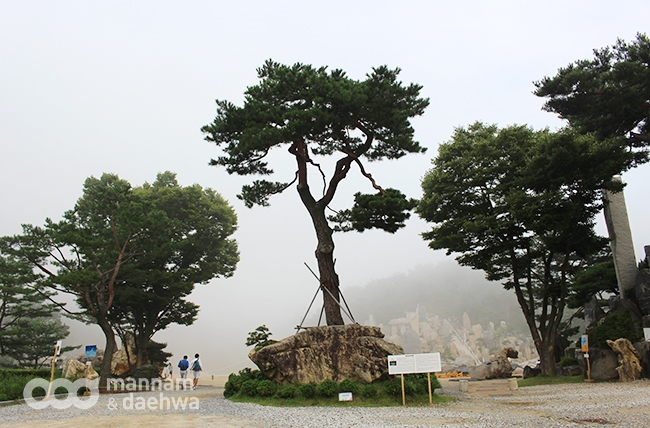 Today in the morning, there was a thicker mist in Wolmyeongdong than any other day. Due to the thick mist, Wolmyeongdong became a piece of ink-and-wash painting.

While there was mist on the green trees, the blue tile roof house, and the Pond Gazebo, it created a silent, mysterious, and dreamy atmosphere throughout the entire Wolmyeongdong. Since Wolmyeongdong displayed its mysterious figure while only showing its silhouette, as if slightly covering itself with a thin white cloudy linen, it became an object of admiration. When the birds cried at the view of Wolmyeongdong, its beautiful view was embellished with a peaceful atmosphere.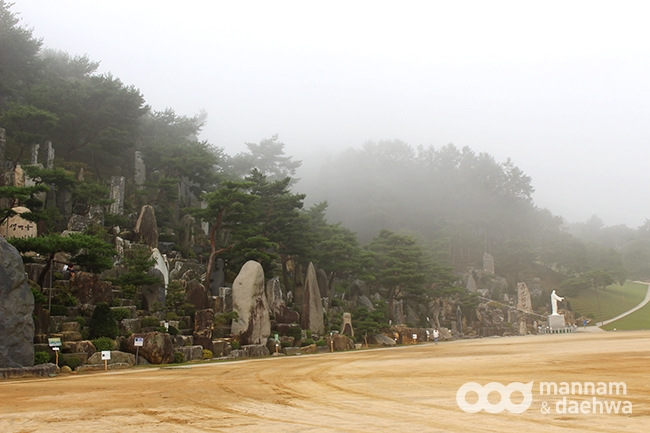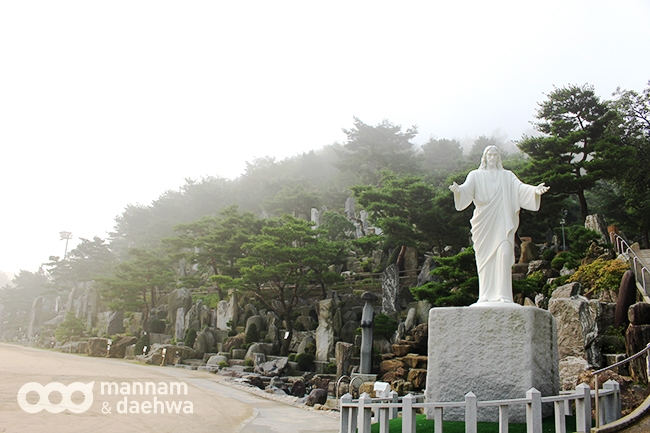 Just like the saying, "Crops grow more in the mist of autumn and grow less in the mist of spring," if there were mist when rice is ripening in autumn, the weather becomes warmer, so it makes the rice ripen well. As a result, it helps [crops] bear good fruits, so the amount of harvest increases. The vitality of trees and flowers that are breathing in the view of mist is vivid, and the fruits of autumn are ripening. In the same way, I pray that our hearts of love toward the Lord would also be ripened more at the door of autumn.